Yes we are!
As I type this, we are sitting tied to the side of the canal in "downtown" Sneek in the Netherlands. Sneek ("Snits" in Frisian) has about 35k population, was founded in the 10th century, and is one of the 11 Frisian cities (also known as one of the cities of the Elfstedentocht). Sneek is also known for having the largest sailing regatta in Europe every summer, where 100k people invade the town. We won't be here for that.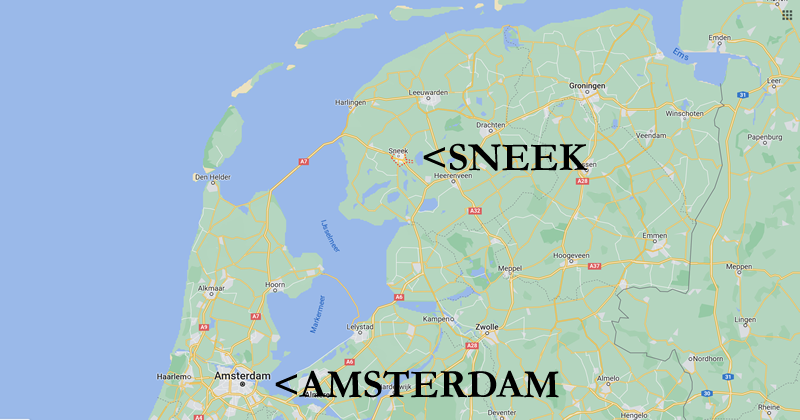 We've been on Compagnon for the last 10 days, and things are finally settling down. I'm getting up early and working a chunk of hours (this is a good thing as I'm keeping on top of Wicked Code as well as launching a new business with KimS). Compagnon is a really comfortable boat, even with another couple on it. We arrived to the boat yard to pick her up on Saturday, and immediately drove her to Grou, not knowing what we didn't know at that point. Kim Stuart and Mike Maloney showed up on Monday afternoon in Grou, and we sat around for another couple of days in Grou until they were acclimated.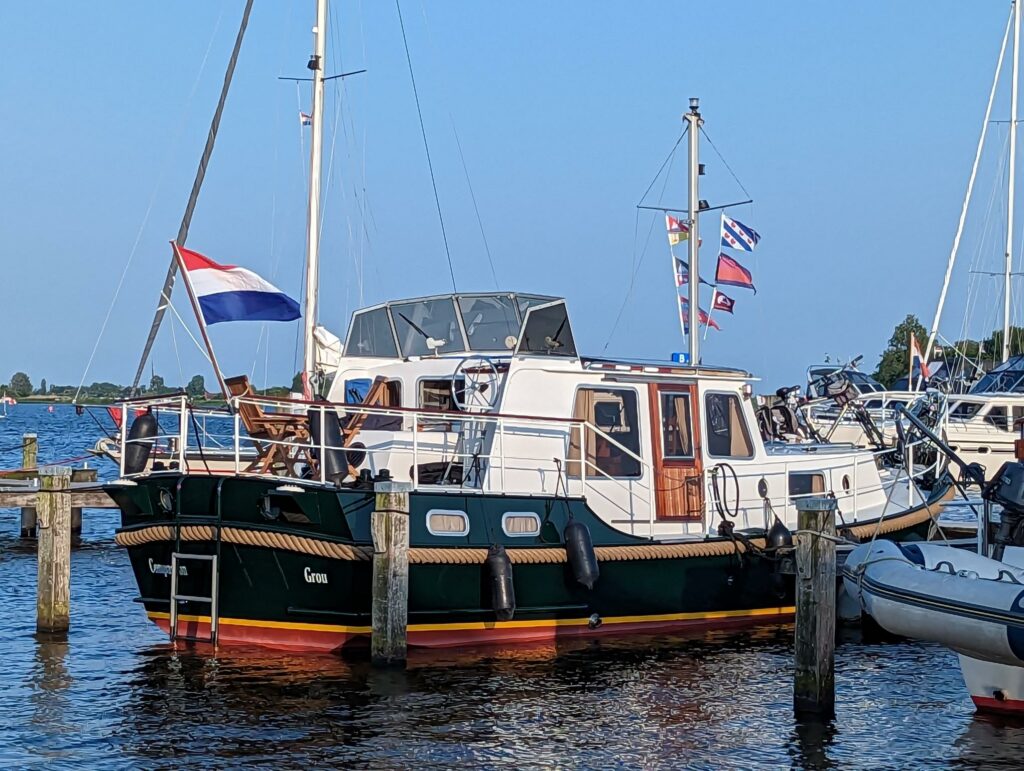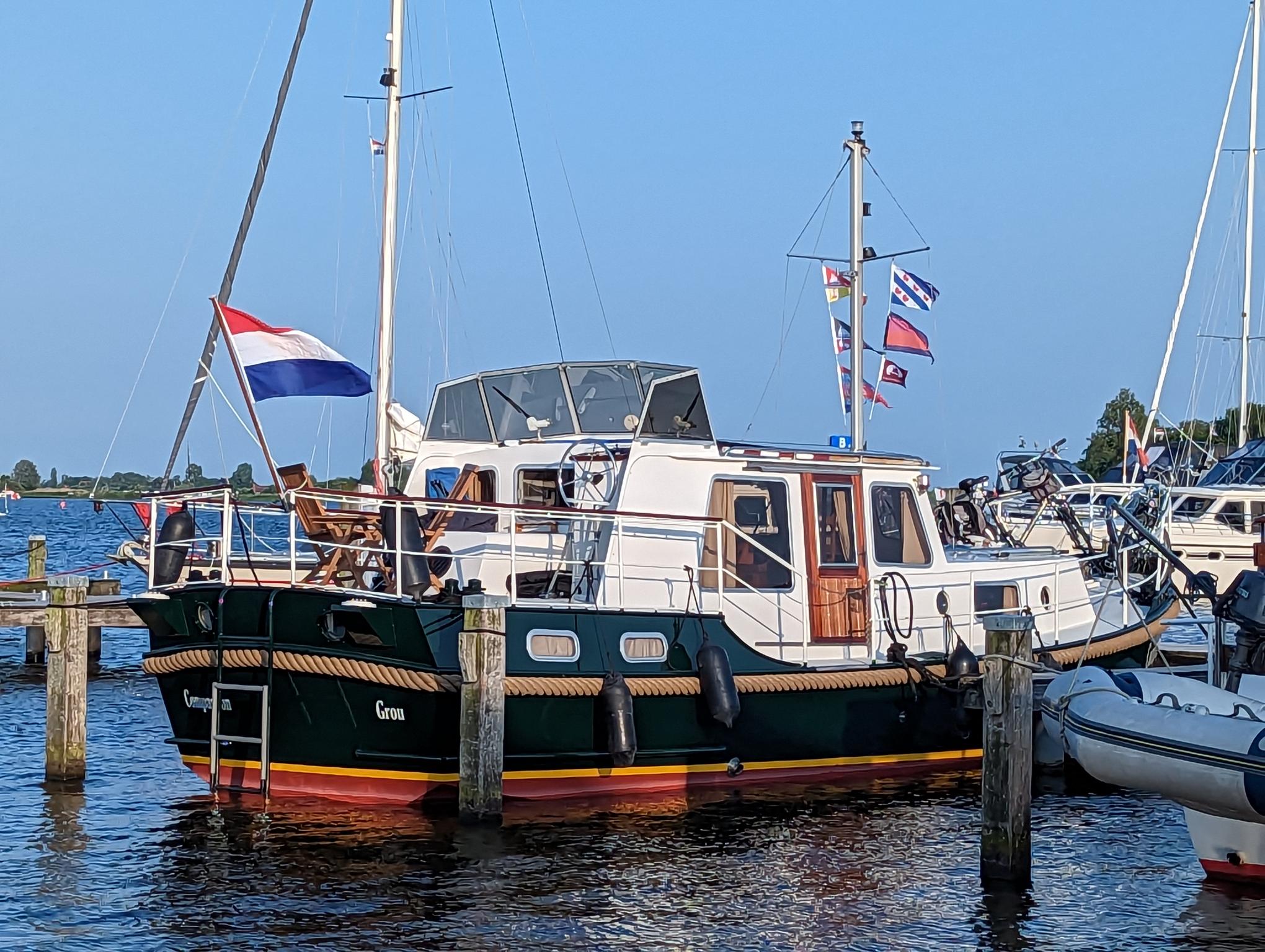 As it turns out, Mike is an engineer and David and he started in on some of the wiring and issues on the boat. We discovered on day #2 that the batteries were dead (they were over 5 years old). Thankfully, the chandlery in Grou had the batteries we needed, and they delivered them and took the old ones away. So glad that Europe returns the VAT you pay before you leave the continent.
The diesel heat works though we won't need that the rest of the summer… the weather is better than California. Beautiful, dry, mid 70's to 80's, and sunny. No fires over here (sorry for New York). The boat is fueled (250L) and ready for cruising this summer, and we have a lot of water (300L) on board.
Today, we will head to Akkrum (tiny tiny town) for one more night before cruising back to Grou (best laundry and showers in the area). And on Monday, we take a train to Berlin for a few days with Mike and Kim, then they will go back to the US and we will be cruising north of Grou on our own for 3 weeks until Vince and Debby arrive.
Not much to report other than we actually have started cruising… always thought we would be sailing down the coast and around the world or something! But, I can definitely say that this lifestyle, at least for 3 months a year, suits us. Taking the "digital nomad" thing to a whole other level!
I did have an interesting thing happen earlier when I discovered that our main credit card has disabled our cards as of tomorrow and sent us new ones. We have a virtual mailbox in Seattle, so I've had the new cards FedEx'd to the Grou Marina. Small blip, but one more thing we had to figure out. It feels like it's been a constant learning curve since we got here, and we are writing things down (especially if it has to do with the boat) so we don't have to relearn everything over and over.